MI Spring Meet I
May 6, 2006
(All images below clickable)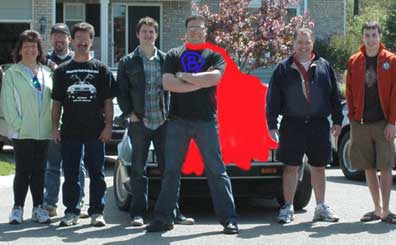 We had a super day thanks to Byron,
so Super Byron needs a cape while striking
a
"Rich W. Pose"
!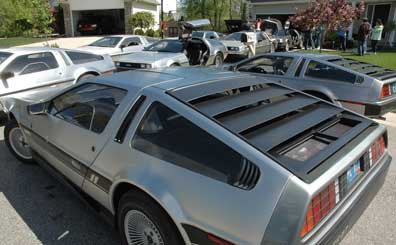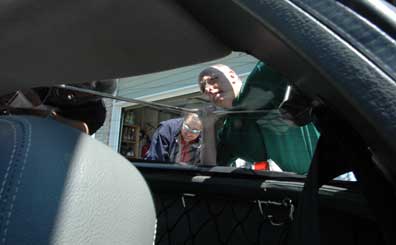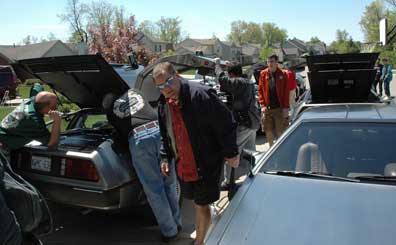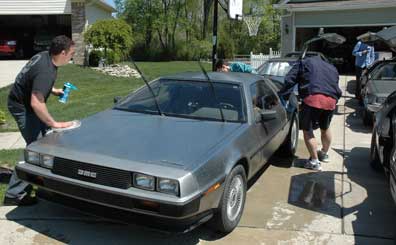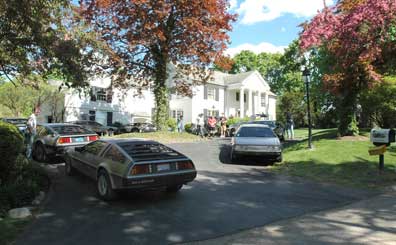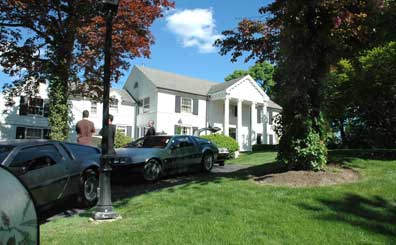 Ironically enough, the address is on "Lone Pine" Hill.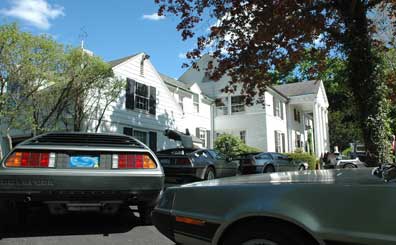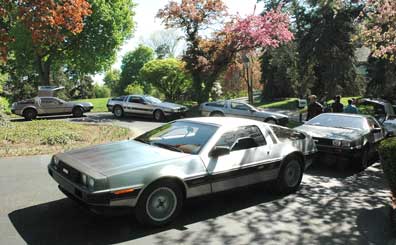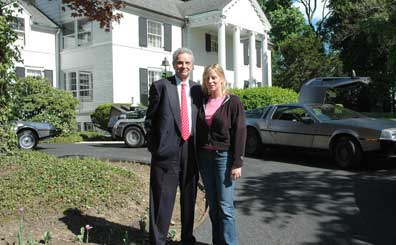 Many thanks to the current owner (Sheldon S. Toll PLLC, who was one of the lawyers for the FBI's case against JZD) and his daughter for allowing 12 DeLoreans to invade their driveway for photos.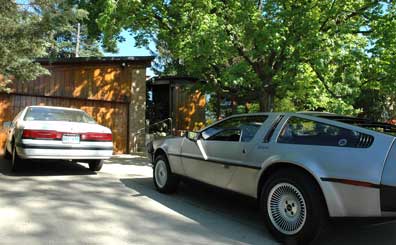 This is another former residency of JZD during his early bachelor years.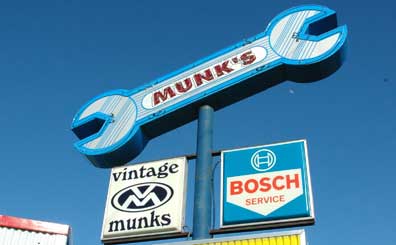 Many thanks to "Chipmunk" Chris and the team at Munk's for inviting us to there awesome garage & the use of their lifts. Besure to check out their site!