Gilmore Car Museum
October 17-19, 2008
Thanks to all who made this Multi-Club event a success. We had 7 states & 4 clubs represented from the DCO, DeLorean Midwest Connection, MidState DeLorean Club , & DeLorean Motor City.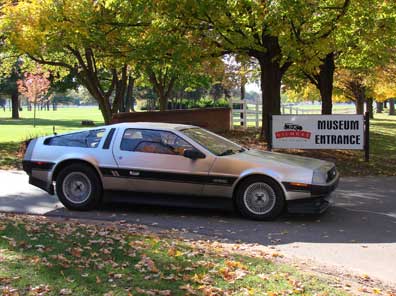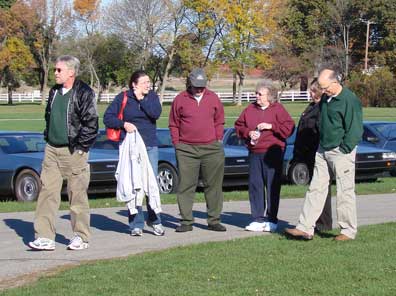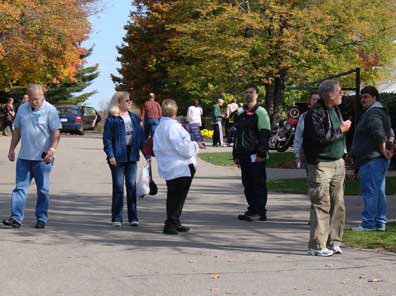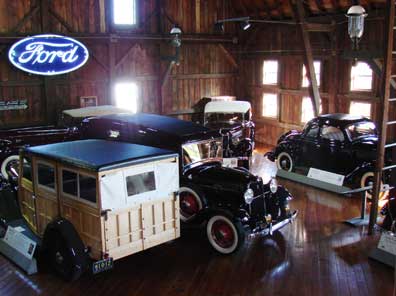 One of many barns full of awesome automobiles.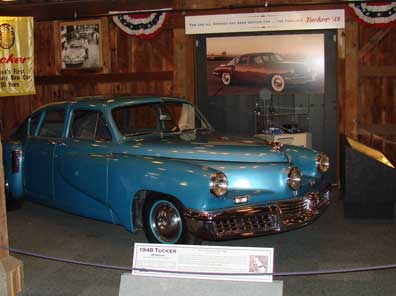 Don't let BMW fool you with their "new" turning headlights, this 1948 Tucker's "Cyclops" headlight turns as the steering wheel turns around corners. It also had the first padded safety dash and a windshield designed to pop out on impact.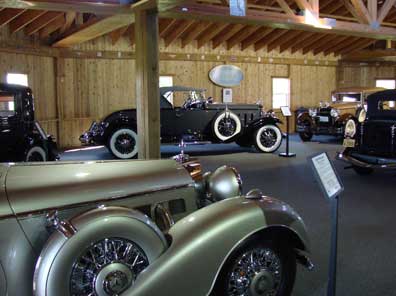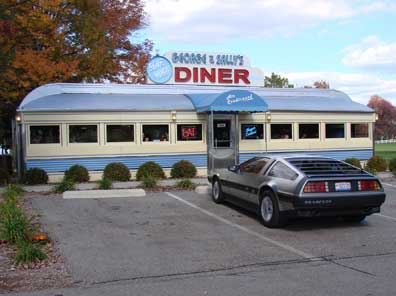 The Gilmore also has a restored, fully functional 1943 diner!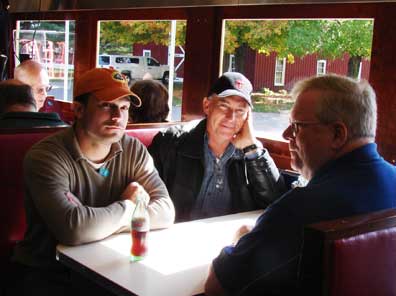 The Kamphoefner's & Bill Thorpe wait for their lunch in the diner.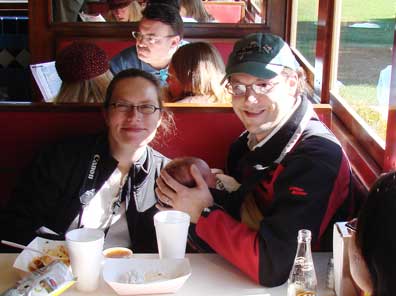 The Pool's enjoying their lunch, complete with a DMC baby bib.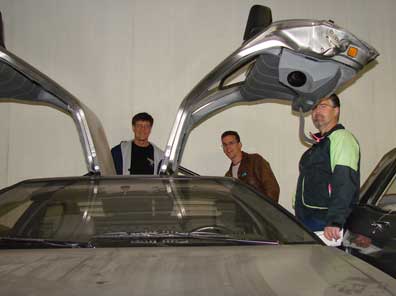 Dave, Shannon & Dennis check out the Gilmore's DeLorean. Sadly this car is not currently on display. Maybe some day there will be an "80's Barn" on the estate!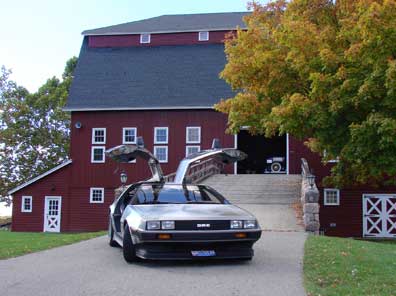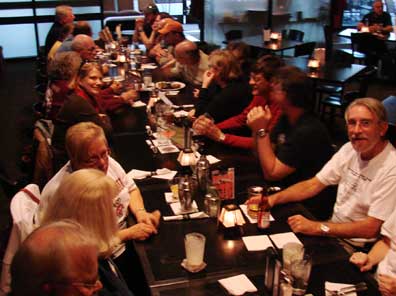 A relaxing dinner after a full day of great cars.