DCS 10 - Lexington
June 17-19, 2010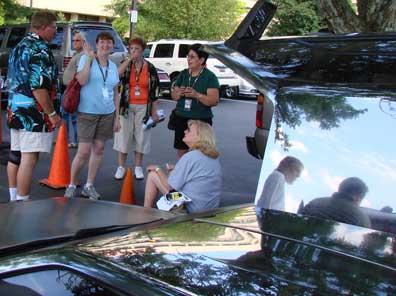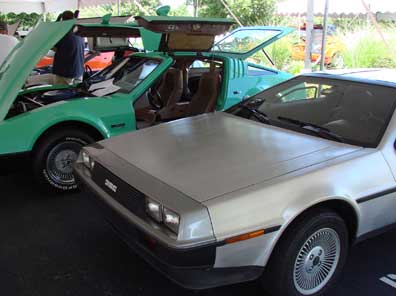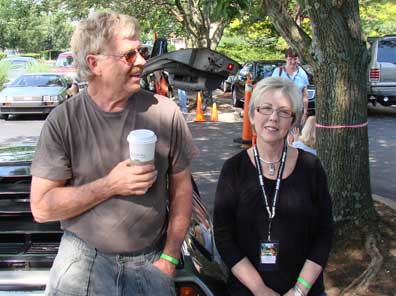 McCarthys relax after the drive to Lexington.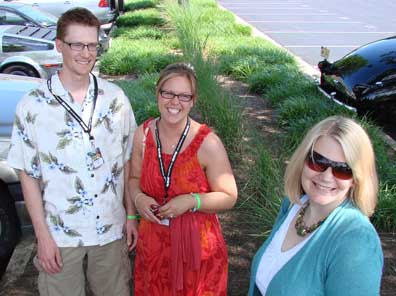 The first day of DCS 2010 was extra special for Jeremy & Elle... it was their wedding day!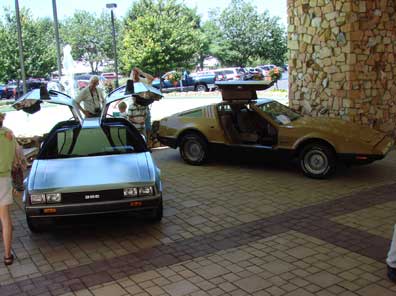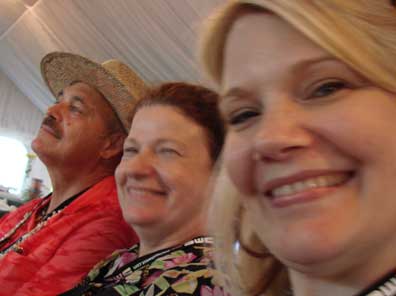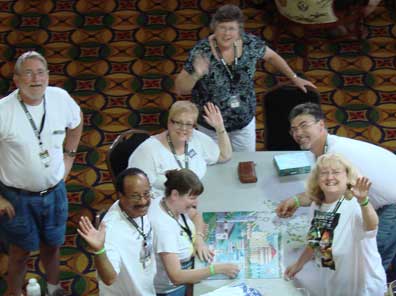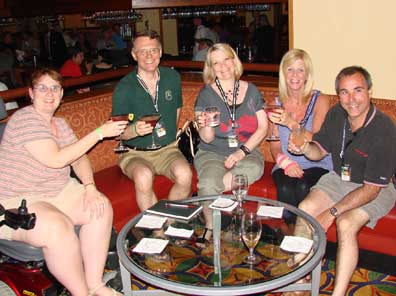 A toast in solemn remembrance to a beloved Substelny minivan which met its untimely demise earlier that day. Cheers to the new green van!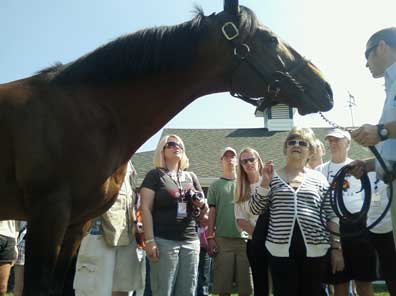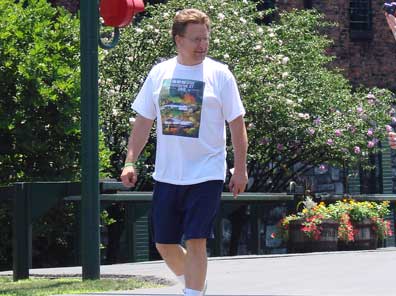 Ken donning his traditionally famous blue shorts for the show.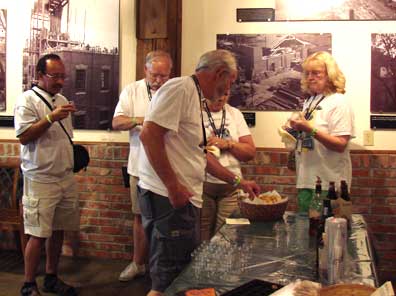 DCOers imbibing samples at Buffalo Trace Distillery.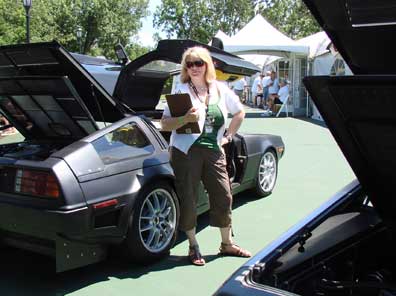 Jenette looking all officially in charge of stuff.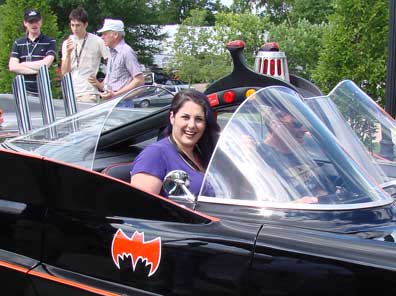 Kathryn DeLorean goes for a ride in the original Batmobile.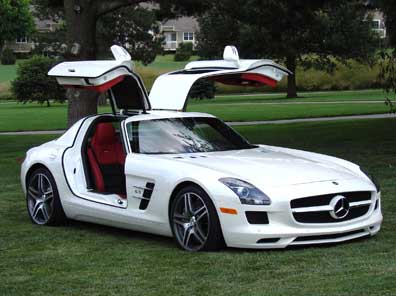 2011 Mercedes-Benz SLS AMG Gullwing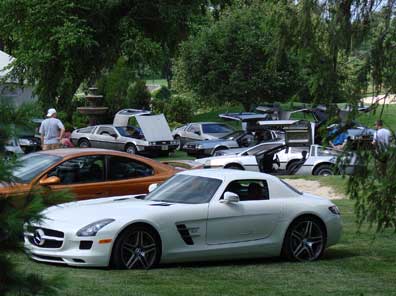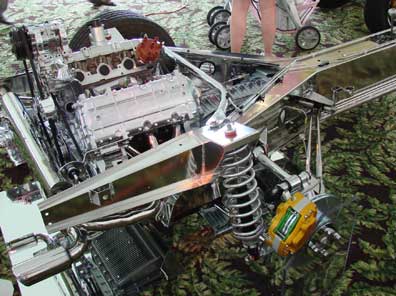 Cliff's latest project... polished ss frame with lots-o-aftermarket goodies installed.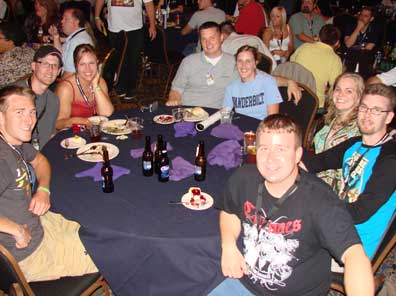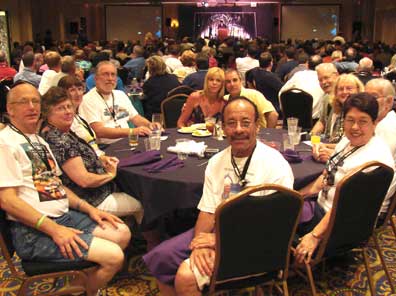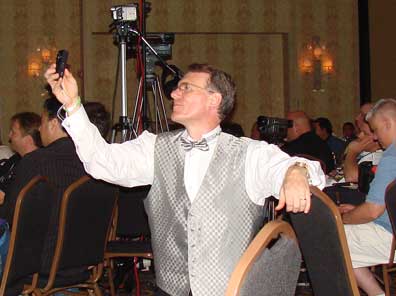 Mike video taping Bob Gail's famous "Doc Brown doesn't drive a F%$#ing Mustang" speech.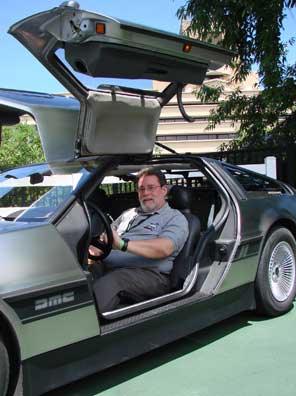 Andrew Probert - designer of the Back to the Future DeLorean
(and other favorites like Star Trek Next Gen, Airwolf etc.)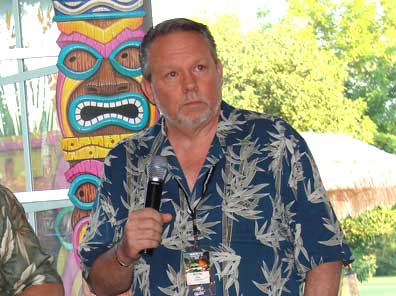 Kevin Pike - the real builder of the Back to the Future DeLorean, not that famous customizer who tried to take credit for it.
There are more (and some of the same) pictures on the DCO's Facebook gallery.