Dayton BBQ Tech Day
May 8, 2010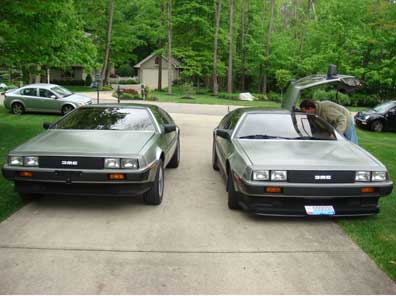 Nose up - nose down.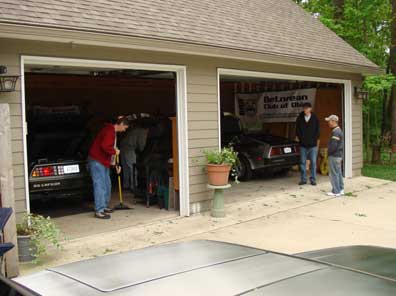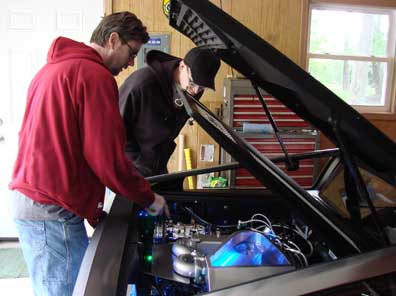 Sean showing Jeremy all the new LEDs & chromed items in his engine bay.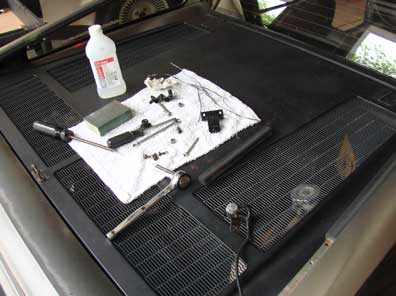 Luggage brackets get a fresh coat of paint & clear coat.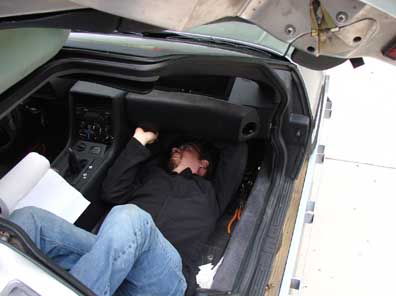 Josh H. gets comfy helping out in Ken's new project car.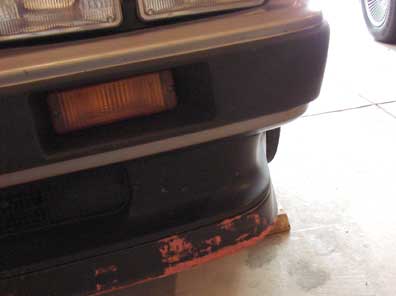 Road rash repairs to a front ground effect.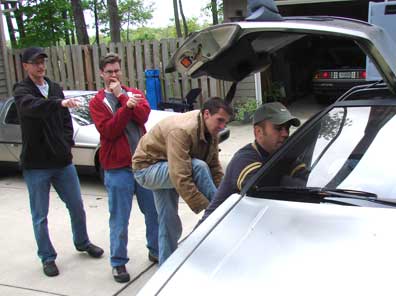 Jeremy & Sean goofing off.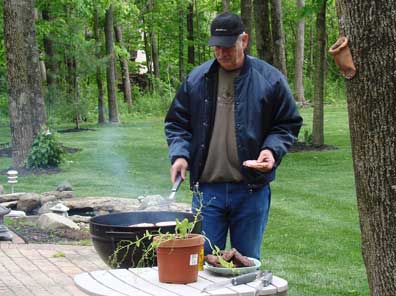 Thanks to one of the many chefs this fine Spring day...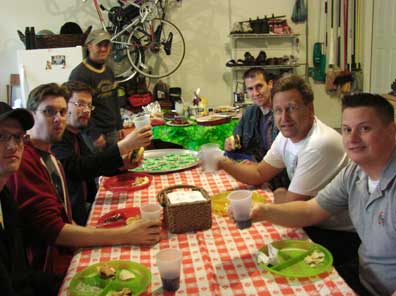 ... there was a great feast!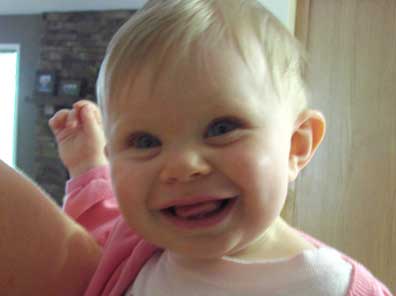 River Lowe smiles for the camera. She loved the little red light just before every snapshot.
Brand new DMCH dash installed! Now everything else needs to be put back in place.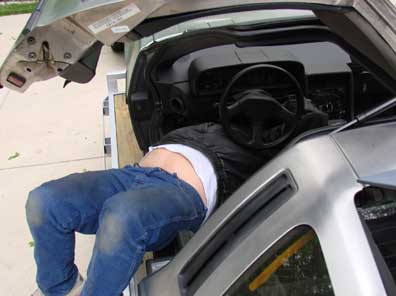 The Amazing Ken contorts his body in ways that make chiropractors cringe!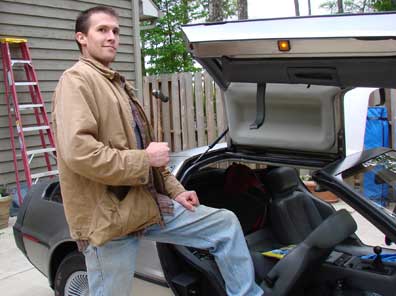 James Dille sports his best Capt'n Morgan pose after successfully starting his car with a ball-pean hammer!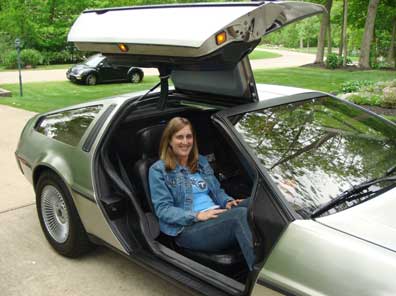 Josh Q. gets his wife Nikki to try on a black interrior DeLorean for size.