PADMC Tech Session
August 27 & 28, 2010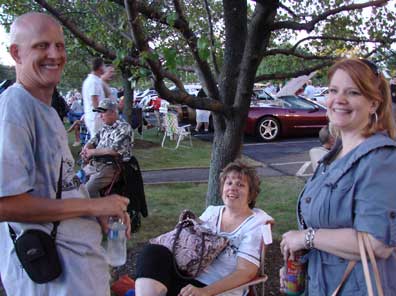 Jeff, Judy & Jenette relax at the Friday eve Wexford Starlite Cruise-In.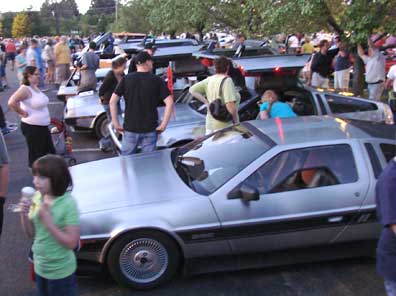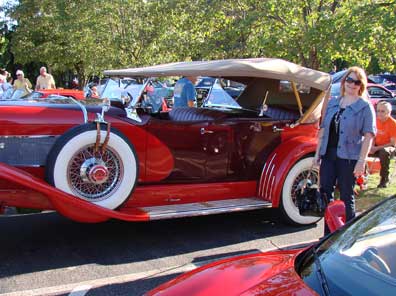 Jenette poses by an awesome Duesenberg.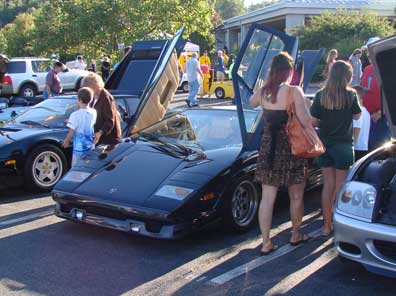 Saturday begins the tech session at the Stragand's home.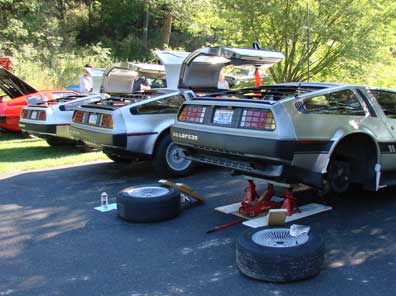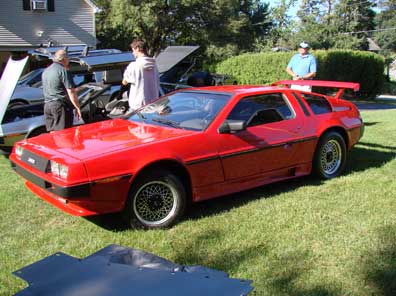 This modified red D is currently for sale if anyone is interested.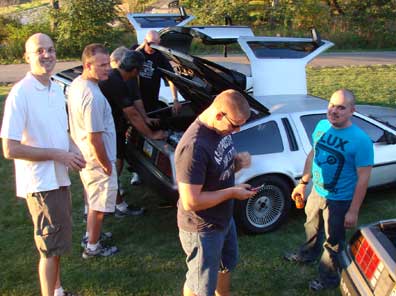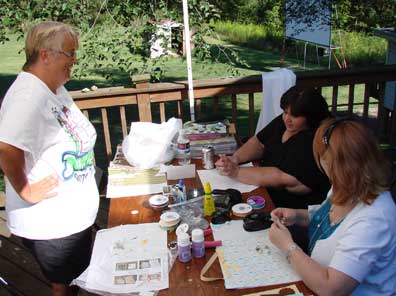 Crafts for the ladies.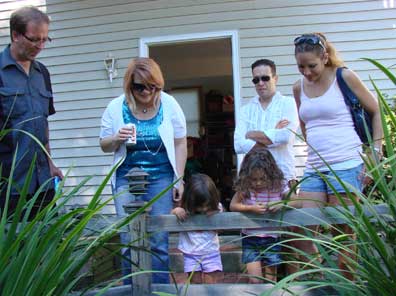 Dom's kids check out the fish pond.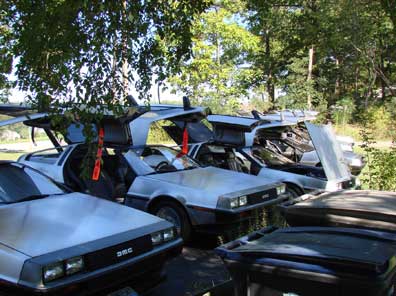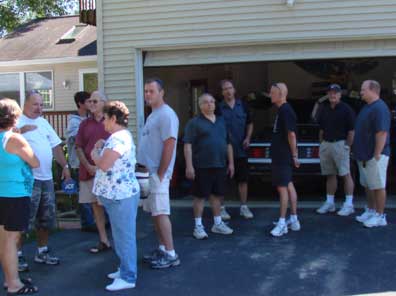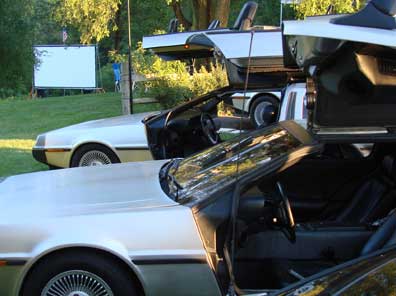 The Drive-in screen is ready to go.
Before the movie Shannon & Jenette took a short trip down the road from the Stragand's place to Evans City Cemetary where scenes from the classic "Night of the Living Dead" was filmed.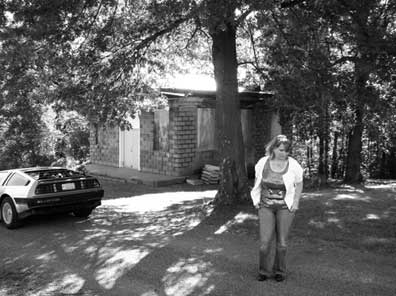 Recreating a movie still... Jenette stands in for Barbara and the DeLorean stands in for the original GTO.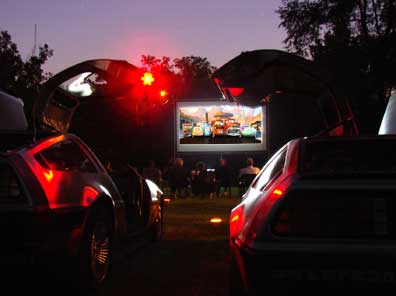 After some informative commercials & a cartoon short, the movie "Cars" is shown!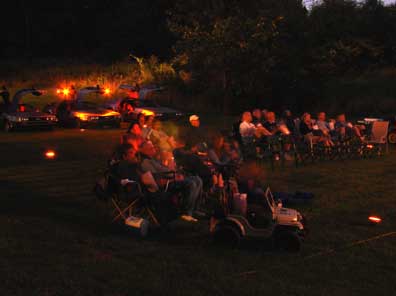 There are more pictures on the DCO's Facebook gallery.