St. Patrick's Weekend
March 13-14, 2010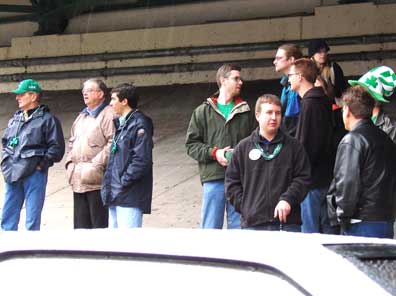 Waiting for the parade to begin.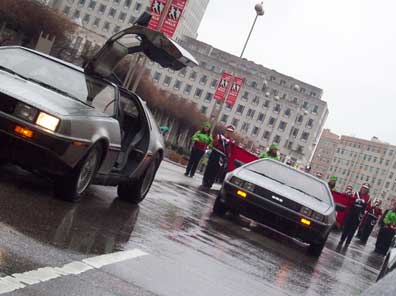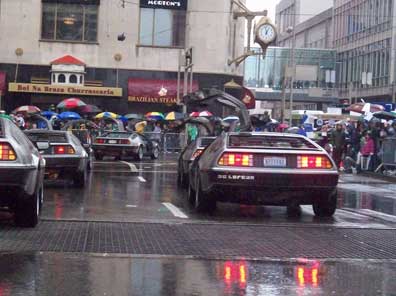 Surprisingly there were tons of people out on such a drizzling/rainy day.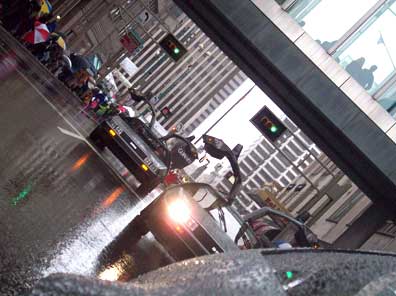 And with all this rain we still had 11 DeLoreans. Houston had awesome weather and only had 7 DeLoreans. Huzzah, we win again!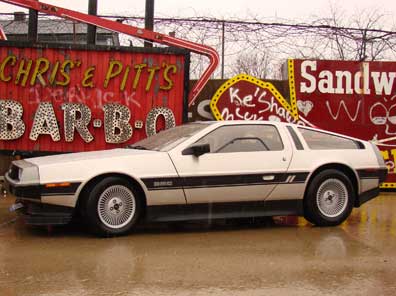 Photo op outside of the American Sign Museum.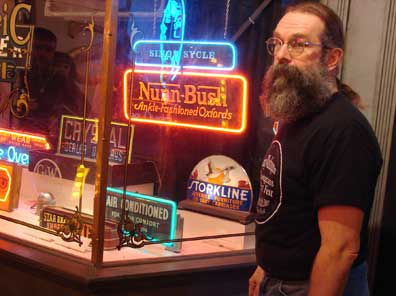 Tod Swormstedt the founder gives us a guided tour. If you find yourself in Cincinatti go visit the American Sign Museum, it's an awesome place. Thanks for sharing your passion with us Tod!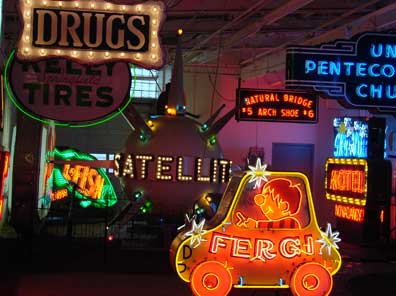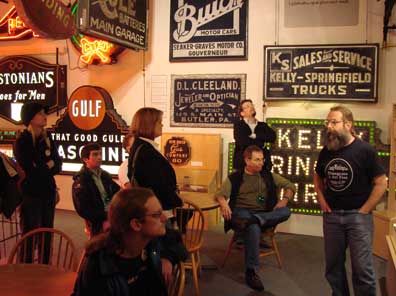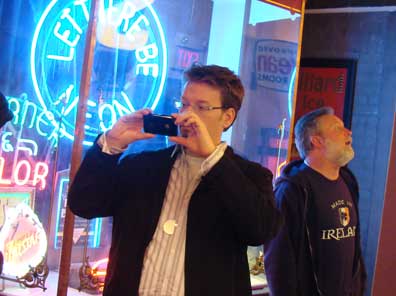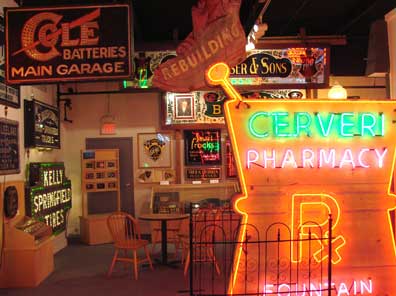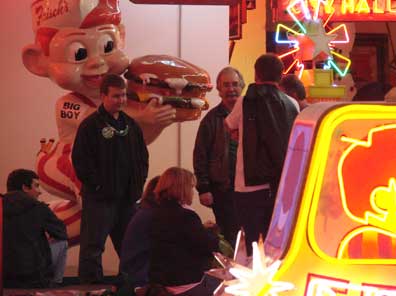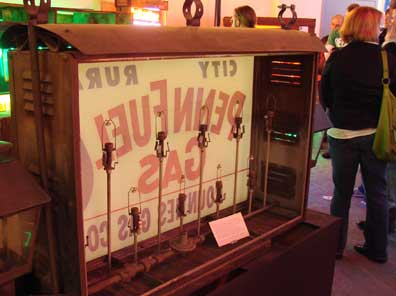 A very cool gas lit sign.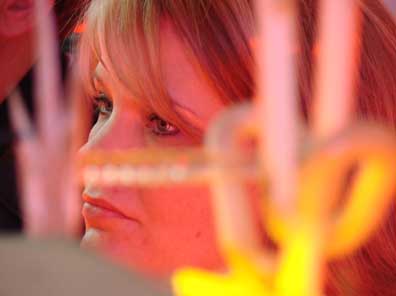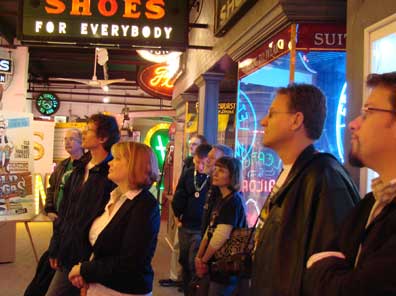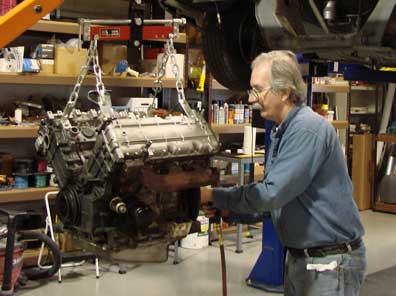 Over to Cliff's shop for the Sunday Tech Session.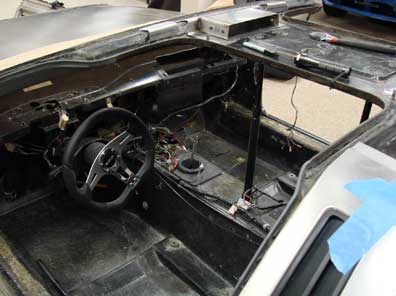 Some "minor" interrior changes and T-panel work.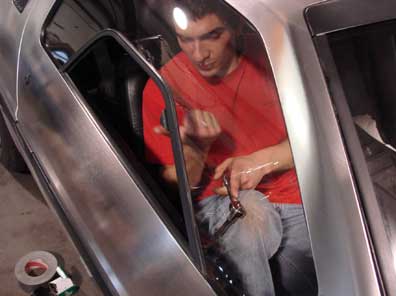 Patrick doing some inner door surgery installing '83 style pull straps on his '81.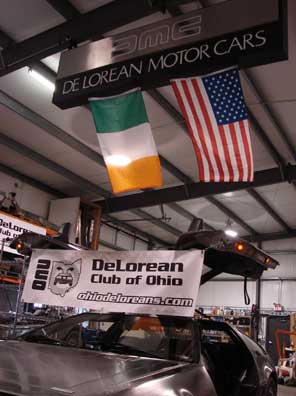 DCO parade banner under the Ireland & USA colors!
There are more pictures on the DCO's Facebook gallery.